CampbellCare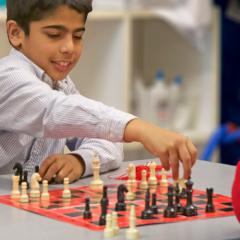 Safe and Enriching Care Year Round
CampbellCare is a high quality, district-run childcare program that is conveniently located right on our school campus.  [Learn More]
We take the worry out of childcare by providing a safe and nurturing place for students. Our programs operate year round, offer before and after school hours, and are open on teacher in-service days, many holidays, and summer. 
Register Today
To register online: Visit our registration portal
To register in person: 
Visit our administration office, 155 N. Third Street, Campbell CA
Site Coordinator:  Anthony Villeneda
Email: AVillaneda [at] campbellusd.org
Phone: (408) 341-7000 extension 4380
Fax: (408) 341-7019
Hours: 6:30 - 8:00 am and 2:20 pm - 6:00 pm
(1:20-6:00 pm on Wednesdays)
See the CampbellCare Parent Handbook for more details.