Message from the Principal 6/4/20
Ms. Prindle shares news about our end-of-the year events.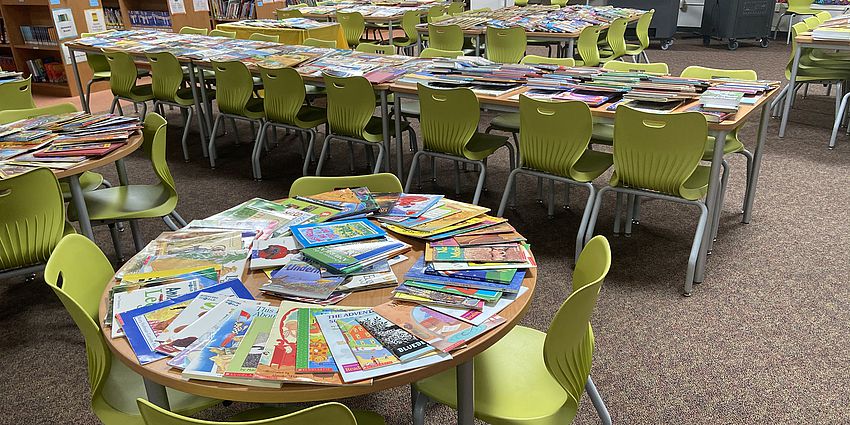 Despite our school building being closed, there is still quite a bit to share regarding end-of-the-year news and activities. 
Chromebooks and iPads  Students will keep the device they borrowed over the summer as long as they are returning to a Campbell Union School District school in the fall. Please take good care of your device and keep in mind that there will not be a process for repairs over the summer. Fifth grade students will keep their devices for now and they will be collected at a later time to be returned to Castlemont.  NOTE: If you are not returning to CUSD in the fall, please call our office (408 364-4233) to make arrangements to return your device before the school year ends on June 11th.  
Student Belongings Hand-Back  Each grade level will be handing back student belonging from the classroom at a specific date, time, and location. Please open this link to see the specifics.
https://docs.google.com/spreadsheets/d/1-uxlJ1znGQ4VqiE0CiyD1h2RkszYEWbew4D1v3JeyYA/edit?usp=sharing
You will be given a bag containing the contents of your student's desk, art from Art Vistas, a yearbook if you pre-ordered one, and the end-of-year feedback form for your child.
Yearbooks  Our yearbooks are in, and they are beautiful!  If you would like to purchase one, it is not too late.  They be sold from the Barkwood and Castlemont parking lots during the hand-back times.  They are $25 each, cash (exact change only), or a check made out to Castlemont HSC.
Virtual Coffee with the Principals  Join us this Friday, June 5th, at 5:00pm for a live Zoom meeting with me and Mrs. Gonzalez. Complete the form linked below and we will send you a link to the Zoom meeting.  We ask that you pose your questions for us on the form. This will allow us time to prepare our responses ahead of time.
https://docs.google.com/forms/d/e/1FAIpQLScCOt3nZVaEWA1Vqs8WeeNp2IFkPSmAGrLHGcM8KA2HV7IF0g/viewform?usp=sf_link
5th Grade Drive-Thru Promotion  Tuesday, June 9th from 8:30-12:30 is our drive-thru promotion.  Please see the link below for the scheduled time for your child's class.  We are making the promotion as festive and special as possible for our students. Keep in mind that this is a scaled-back event that cannot accomodate extended family members and friends during the ceremony. Please do not block the sidewalks or streets around the drive-thru location. 
https://docs.google.com/document/d/1X9KC7W3b88HuIYwMMiUvB6gUhJCiHR_Evk6REI26KYs/edit?usp=sharing
Spirit Days  Next week is our scheduled Spirit Week.  Celebrate the end of the year by dressing up using the following themes:
Monday: Sports Day
Tuesday: Disney Day
Wednesday: Crazy Hat Day
Thursday: Class Color Day (your teacher will let you know what your grade-level color is)
Have a great last week, everyone!
Sincerely yours,
Kristen Kimoto Prindle