Caring for Critters Fundraiser
Our Student Leadership Team is hosting their final charity fundraiser of the year.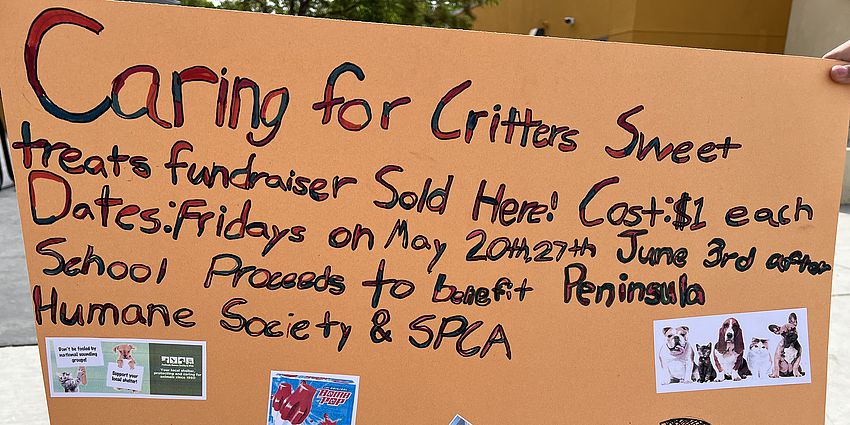 Treat critters with sweetness by buying Sweet Treats after school on Fridays, May 20th, 27th, and June 3rd at the front Castlemont gate and at the Payne Parking Lot gate. Each frozen treat costs only $1 each. The money raised from this fundraiser will benefit the Peninsula Humane Society & SPCA; a local, private, non-profit, charitable organization dedicated to animal welfare.  The Student Leadership Team will be using the proceeds to purchase and donate much needed items such as pet food, treats, toys, and other necessary supplies.
Thanks for your support. With our help, the Peninsula Humane Society & SPCA can continue to provide warm beds, nutritious food, veterinary care, and loving attention for the thousands of lost, stray, unwanted and/or injured domestic and wild animals that come through their doors! For more information on the Peninsula Humane Society & SPCA, visit https://phs-spca.org/.
SLT Caring for Critters Promotional Video