Castlemont Community Celebrates Together
The Castlemont community celebrated the start of a new school year at our Family Picnic. The turnout was tremendous.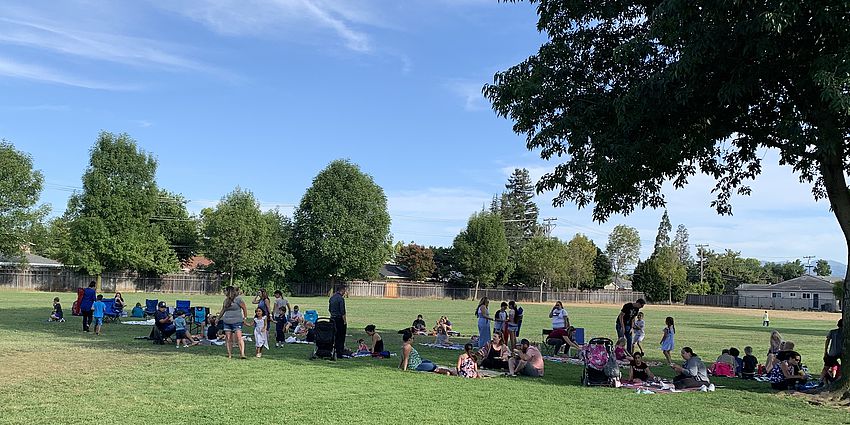 Castlemont celebrated the beginning of the school year with our Family Picnic which was held on August 26th.  Families and community members enjoyed the four visiting food trucks and their own picnic dinners in the shade of the big trees on our field.  Many people shared how much they enjoyed the atmosphere and that they did not have to cook!  It is an event we will definitely want to have again next year.