Castlemont Fifth Graders Raise Funds for Charity
Our fifth grade classes are selling coffee, tea, hot cocoa, and breakfast foods before school 12/17- 12/19 to benefit our school and local charities.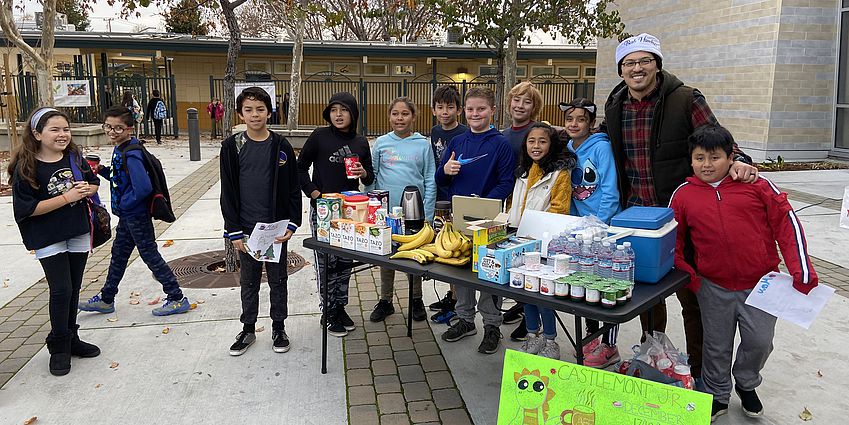 All of our Castlemont fifth grade classes are selling breakfast drinks and foods before school in several locations throughout our campus.  Students prepared for their fundraiser in their math classes using ratios and estimates.  Classes decided to donate their profits to the Bill Wilson Center, a children's cancer research charity, and our own Digital Dragons program.