Eagle Scout Project for our School Garden
A former Castlemont student built two beautiful garden benches for our school garden.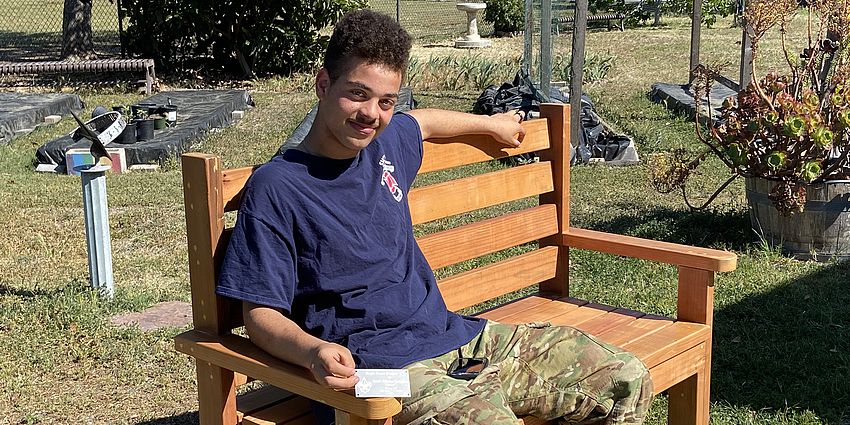 Our garden now has two new custom-built benches thanks to former Castlemont student, Jake Ribeiro-Galeazzi. Jake, a member of Troop 325, designed, built, and donated the benches for his Eagle Scout project.  There is one standard sized bench and one smaller bench for our younger students.  Jake's fundraising efforts left the project with approximately $200 left over-- Jake donated these funds to our Home and School Club earmarked for our STEAM program.  Thank you, Jake, for your hard work and generosity.