Principal's Message 4/29/21
Ms. Prindle updates information about our opening on May 3rd.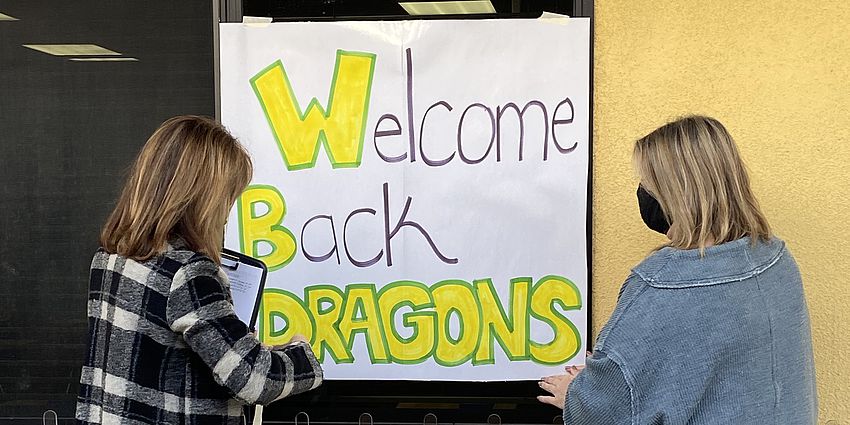 Hello Castlemont Families,
We are very excited to have the majority of our students return to us full-time starting Monday, May 3rd.  At our Coffee with the Principals parent meetings last night, we answered questions such as "Do we still need to come in gates by grade level?" and "What will lunchtime look like?" Please open this link for the full list of questions and answers:
Coffee with the Principals Question and Answers about May 3 Opening
Last week I shared the new start and end times that go into effect May 3rd.  Here is the complete daily bell schedule:
REGULAR DAY CLASS SCHEDULE 
8:10 Campus Opens
8:20 School starts – FINAL bell
MORNING RECESS 
* First 5 minutes have all students sit in designated areas and eat
9:50-10:10 K-1st, 5th     
10:15-10:30 4th
10:30-10:50 2nd-3rd       
LUNCH RECESS 
Student will first play 15 minutes, 5 minutes to get food and then eat for 15 minutes
11:20 – 11:55 K-1st
11:45 - 12:20 2nd-3rd     
12:10 - 12:45 4th-5th
PM RECESS (No Bell)
1:10 – 1:35           K-1st
15 min recess       2nd-3rd
DISMISSAL
2:20 M,T,Th, F K-3
2:25 M,T,Th, F 4-5
12:20 Wednesday K-3
12:25 Wednesday  4-5
We are all looking forward to seeing you every day starting next week!
~Kristen