Principal's Note
Ms. Prindle shares her gratitude with the Castlemont community.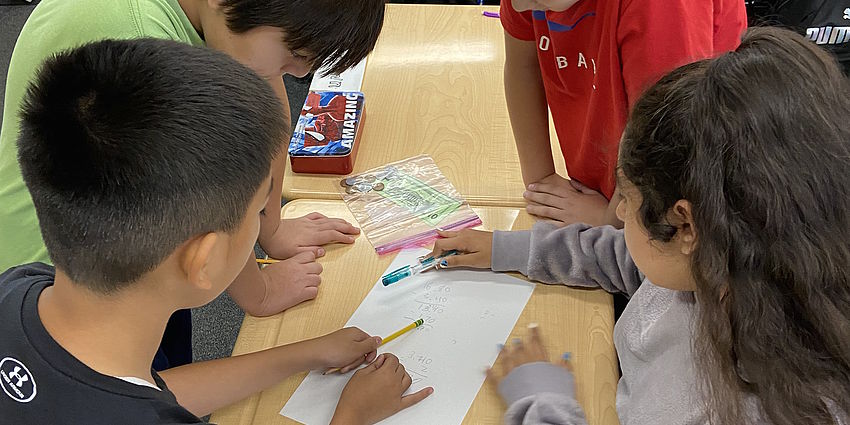 Dear Castlemont Families and Friends,
     Reflecting upon the first eleven weeks of the school year, I am left with a feeling of profound gratitude.  Our school is a special place filled with wonderful children, kind and generous families, and the most dedicated staff I have ever seen.  The beginning of the school year is always a long, sometimes tiring push, but the rewards of our collective work for our children are great. 
     Every Castlemont event is a new experience to me.  The 80's Dance, complete with side ponies, conga lines, and costumes was a blast.  The Fall Family Festival was an example of fantastic organization and planning leading to fun for our entire community.  We had representation from families, staff, community members, and high school student volunteers. Another Castlemont staple, Tamale Tuesdays, (soon to be Tamale Thursdays) is always the best way to pick up dinner while supporting our school.  Last week, our Halloween Parade was well- attended by parents, and our students were overjoyed to show off their costumes. I am tremendously grateful to all of you who have made each of these well-organized events possible.
     As we move forward, please keep in mind that your opinions and thoughts are important to us. You recently received an email that gave you a link to ThoughtExchange.  I ask that you take 5-10 minutes to share your thoughts in this important survey by 11/15/19. Here is the link:
Please join in the Parent/Community conversation about your child's school and district.
Por favor únase a la conversación de los padres/la comunidad sobre la escuela y el distrito de su hijo.
It is an easy 3-step process:
  1.  Share – answer open-ended questions about education in our schools
  2.  Star – review and ideas from other stakeholders
  3.  Discover – learn what is important to the community as a whole 
    We will all soon be enjoying our three-day Veterans Day weekend and our week-long Thanksgiving break-- some precious time for all of us to recharge, reconnect, and hopefully enjoy a sense of gratitude. Enjoy the time with your family!
Sincerely yours,
Kristen Kimoto Prindle