Welcome to the 2022-2023 School Year
Important Information and Dates to get started.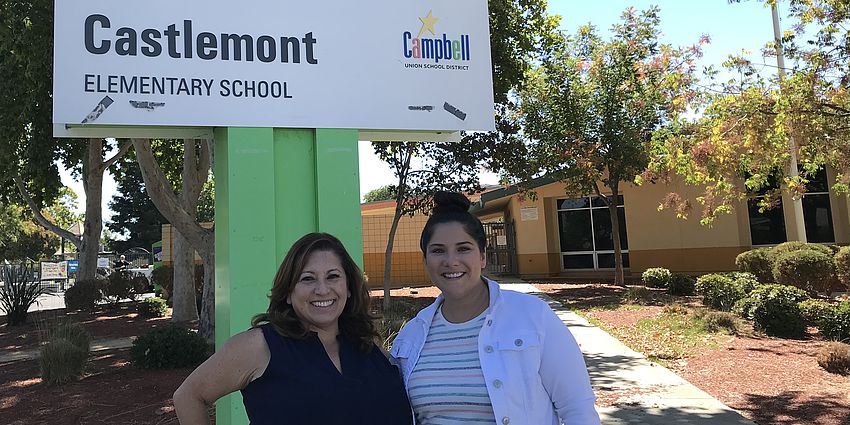 Hello Castlemont Families,
Welcome to the 2022-23 school year! We are excited to get started on a great year together. The following includes important information and dates you will need for your calendar:
The first day of school is Thursday, August 18th  
Class Placement "Who is my teacher?"
Class placements will be sent to you via ParentSquare by 5:00 p.m. on Wednesday, August 17th.
If you have any difficulties accessing your message, rest assured that we will have staff at our gates to give you your class information.
COVID-19 Testing Before Returning to School
If at all possible, please test your student for COVID the evening before school starts using an antigen test.  You can pick up a free test kit in front of our office from 8:00 a.m. -4:00 p.m on Wednesday, August 17th, while our supply lasts. Limit one per Castlemont student.
Before School Gate and Vehicle Drop-Off Areas
There are walk-in entry gates on Payne Ave., Castlemont Ave, and Barkwood Ave.
We have three car drop-off zones: the MU drive-thru loop on Castlemont Ave.; a sidewalk drop-off on Payne Ave.; and a sidewalk drop-off on Barkwood Ave. Please do not park in the drop-off zones and be sure to use the crosswalks when parking on the other side of the street. The parking lot on Payne Ave. is for staff only -- please do not enter the parking lot to drop off your student.
School Start Time: 8:20 a.m.
Our three gates will open at 8:10.  Parents are welcome to walk their student(s) to their line or
door and must exit by 8:20 when we will close our gates for the day.  
Dismissal Times: 2:30 p.m. / 2:35 p.m. (Monday, Tuesday, Thursday, and Friday)
    2:30 TK/Kindergarten - 3rd Grade
    2:35 4th & 5th Grade
We open our gates for pick-up at 2:30 p.m. (1:30 on Wednesdays).  If you will be using one of our
vehicle pick-up areas, please let your child know at which area to meet you.
Please note that there is no yard supervision after school and that Campbell Care starts using our playground and covered eating area every day immediately after the school day ends. For these reasons we ask that you directly supervise your student and yield to Campbell Care if you plan to stay a few minutes after school.
 

Wednesday Dismissal Times: 1:30 / 1:35
Every Wednesday is a shortened day.  Please mark your calendars for the early pick-up times.
1:30 TK/Kindergarten - 3rd Grade
1:35 4th & 5th Grade
If your child is going to be absent, call our attendance line 408 341-7047 by 8:30a.m.  Please leave the following information: student's first and last name; teacher; and reason for absence.
Both breakfast and lunch continue to be FREE for all students. (Breakfast is served at our first recess.
TK / Kindergarten Parent Orientation is Thursday, August 18th at 8:30 a.m.
After dropping off your child at their classroom, please join Ms. Prindle and Mrs. Bell in our Multi-Use (MU) room. We will present a brief overview of our curriculum, a typical school day, and our annual activities and traditions.
FAMILY PICNIC: Tuesday, August 23rd, 5:00 - 6:30 p.m.
Join us on our field for our annual Family Picnic. Bring your dinner and a blanket and join other Castlemont families and friends. It's a family-friendly, casual, easy way to get to know the Castlemont community!  We will have music for anyone who wants to dance. (See what happens when we play the "We Don't Talk About Bruno" song!) As this letter is being written, we are making plans to have prepared food for sale-- more information to come on this.
I cannot wait to see you all soon!!
Sincerely yours,
Kristen Kimoto Prindle
Principal

______________________________________________________________________________
Hola familias de Castlemont,
¡Bienvenido al año escolar 2022-23! Estamos emocionados de comenzar un gran año juntos. Lo siguiente incluye información importante y fechas que necesitará para su calendario:
El primer día de clases es el jueves 18 de agosto.
Colocaciones de clase

 "¿Quién es mi maestro?"
La Colocaciones de clases se le enviarán a través de ParentSquare despues de las 5:00 p. m. del miércoles 17 de agosto.
Si tiene alguna dificultad para acceder a su mensaje, tenga la seguridad de que tendremos personal en nuestras puertas para brindarle la información de su clase.
Pruebas de COVID-19 antes de regresar a la escuela
Si es posible, pruebe a su estudiante para COVID la noche antes de que comience la escuela usando una prueba de antígeno. Puede recoger un kit de prueba gratuito frente a nuestra oficina de 8:00 a. m. a 4:00 p. m. el miércoles 17 de agosto, hasta agotar existencias . Límite de uno por estudiante de Castlemont.
Entrada antes de la escuela y áreas para dejar vehículos
Hay portones de entrada en Payne Ave., Castlemont Ave y Barkwood Ave.
Tenemos tres zonas para dejar a los estudiantes por auto: el circulo de MU en Castlemont Ave.; una bajada en la acera en Payne Ave.; y una bajada en la acera en Barkwood Ave. No se estacione en las zonas de bajada y asegúrese de usar los cruces peatonales cuando se estacione del otro lado de la calle. El estacionamiento en Payne Ave. es solo para el personal; no ingrese al estacionamiento para dejar a su estudiante.
Hora de inicio de clases: 8:20 am
Nuestros tres portones se abrirán a las 8:10. Los padres son bienvenidos a acompañar a sus estudiantes a su línea o
puerta y debe salir a las 8:20 cuando cerraremos nuestros portones por el día.
Horas de salida: 2:30 pm / 2:35 pm (lunes, martes, jueves y viernes)
     2:30 TK/Kínder - 3er Grado
     2:35 4to y 5to grado
Abrimos nuestros portones para recoger a las 2:30 p. m. (1:30 los miércoles). Si va a utilizar uno de nuestros
áreas de recogida por vehículos, informe a su hijo en qué área se encontrará con usted.
Tenga en cuenta que no hay supervisión en el patio después de la escuela y que Campbell Care comienza a usar nuestro patio de recreo y el área cubierta para comer todos los días inmediatamente después de que finaliza la jornada escolar. Por estas razones, le pedimos que supervise directamente a su estudiante y ceda el paso a Campbell Care si planea quedarse unos minutos después de la escuela.
Horas de salida los miércoles: 1:30 / 1:35
Cada miércoles es un día acortado. Por favor marque sus calendarios para los horarios tempranos de recogida.
1:30 TK/Kínder - 3er Grado
1:35 4to y 5to grado
Si su hijo va a estar ausente, llame a nuestra línea de asistencia 408 341-7047 antes de las 8:30 a.m. cada dia de su ausencia.  Por favor deje la siguiente información: nombre y apellido del estudiante; profesor; y motivo de la ausencia.
Tanto el desayuno como el almuerzo continúan siendo GRATIS para todos los estudiantes. (El desayuno se sirve en nuestro primer recreo.
La orientación para padres de TK / Kindergarten es el jueves 18 de agosto a las 8:30 a.m.
Después de dejar a su hijo en su salón de clases, únase a la Sra. Prindle y la Sra. Bell en nuestra sala de usos múltiples (MU). Presentaremos una breve descripción de nuestro plan de estudios, un día escolar típico y nuestras actividades y tradiciones anuales.
PICNIC FAMILIAR: Martes, 23 de agosto, 5:00 - 6:30 pm
Únase nuestro picnic familiar anual. Traiga su cena y una manta y únase a otras familias y amigos de Castlemont. ¡Es una manera familiar, informal y fácil de conocer la comunidad de Castlemont! Tendremos música para todo aquel que guste bailar. (¡Mire lo que sucede cuando tocamos la canción "We Don't Talk About Bruno"!) Estamos haciendo planes para tener comida preparada para la venta; más información próximamente.
!!Nos vemos pronto!!
Sinceramente,
Kristen Kimoto Prindle
Principal